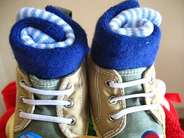 It's so much easier to plan a baby shower when you already know the sex of the baby. Knowing that my friend Alaina is having a sweet little boy inspired me to write about boy baby shower ideas. I know that if I were there in the U.S. I would definitely help out in planning her the most awesome baby shower ever just because she's a fantastic mom and deserves it!
So back to creative boy themes; whatever one you choose, you can always add certain green and eco friendly elements to the party. The tips in this post will give you some creative ideas to start with. I also suggest talking to the expectant mommy to find out how she will be decorating the baby's nursery room. That way you can match the shower with the baby's room and lots of decorations can be reused.
Little Prince Baby Shower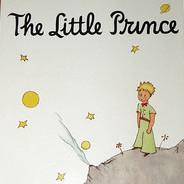 To set the royal mood, place a red carpet in the front of the house, so that when everyone gets to the party, they will feel like they're arriving at a castle. If you have the time, create a large castle cutout out of cardboard to surround the main entrance door. You can borrow a toy castle and use it as a centerpiece for the foods' table. Some toy castles even have lighting which will liven up the decor even more. Use Little Prince books as centerpieces that can later be given as prizes for the games that you play. Blue white and gold balloons can be tied close to the ceiling. Use toy crowns and little prince dolls on the sweets tables. As for the invitations, cut them in crown shapes out of golden construction paper. Here's a fun idea for the wording:
A little prince is arriving
So we should celebrate
Let's help mom prepare
For this special date!
King of the Jungle Baby Shower
Create unique handmade lion themed invitations by using scrapbook details and stickers. Purchase orange construction paper, brown yarn and squiggly eyes to glue onto the invites. Write something like: We're wildly excited to celebrate the arrival of (baby's name).
To decorate your King the Jungle shower, add lots leaf vines and paper trees all around the party. The same bulletin board wall decorations that are used in classrooms can be used at your shower. You'll find these at teacher stores. Buy several lion stuffed animals and and place them on top of foods' and guests' tables. Try out this fried banana dessert recipe. Your guests will be pleasantly surprised. Plastic figurine wild animals can be used on top of the cake. As for the cupcakes, make lion faces out of cold icing with different food coloring for the details. Have green and orange balloons behind the foods tables and forming an arch at the entrance way. To make inexpensive favors, purchase many small animal print paper bags and fill them with chocolates, lollipops and candies. Here are some more jungle theme baby shower ideas for you.

Fun Personalized Decorations for Any Shower Theme
If you know the name of the baby boy being celebrated try hanging some personalized bibs or undershirts from a clothes line. Makes for a fun, unique decorative touch that the mom can take home to use. These can continue with the shower theme through colors or the applique on the bib or undershirt.
Nautical Baby Shower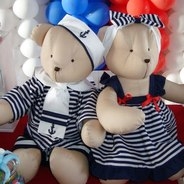 Does mommy or daddy love boats? If they do, they'll love this theme. A great color scheme to use with the nautical baby shower is the red, blue and white combination. Save money by borrowing certain items from friends and family. For example, if anyone has wooden ship toys, toy lighthouses, crates, rope, or even anchors, they can be used a part of the decoration. Use stuffed animals dressed in sailors and nautical diaper cakes as centerpieces for the foods' tables. For the guests' tables' centerpieces, have red and white gerberas in glass vases filled with shiny stones and tied with blue satin ribbons. Place the sweets and finger foods in striped paper mini holders. Print out the names of the different foods on cardstock and then place them in front of each tray so that everyone knows what they're eating. Use cold porcelain to make tiny anchors that can be hot glued onto sachet bags and given out as favors to the guests.

When throwing a baby shower the most important aspect is to make the expectant mommmy and the guests feel welcomed and included. Make sure to plan some games to provide bonding moments for all of your friends and family. With a bit of imagination and planning everyone is sure to have a fun time!