Even without the threat of an epic storm, winter means worry for parents. We worry about our kids staying warm, and we worry about venturing out on wet icy roads with poor visibility. So bundling the kids up in nice, thick winter coats and strapping them into their car seats is the solution, right? WRONG.
The straps may feel tight when you buckle your baby into the seat in a warm winter coat, but that is deceptive. The material coat is made of would be compressed in a crash more than you can flatten it with your hands, leaving the straps so loose that your child could be knocked out of the seat entirely. Scary, huh?
The Car Seat Lady Demonstrates Snowsuit Deception
Staying Safe, Staying Warm
You don't have to risk hypothermia taking your little one out in the car with the coat off. Although it sounds like a good idea to get your car heater going before loading your family into the car when you are leaving home, this won't work on the way home when your car is in a parking lot somewhere. Here are some good options that would keep your child secure and warm on the road.
It is tempting to just get your car heater going so the car is nice and warm before your family gets into it. This isn't always realistic, especially when you are leaving a store or indoor play center.
Opt for thin fleeces, long thermal underwear and hats. These don't compress but do keep your child warm.
Splash out for a special car seat cover that goes over your child and the straps. The key thing is that the straps are beneath the cover, so the cover is not between the child and the straps. Make sure you get one that is compatible with your car seat.
The backwards coat trick is easy and costs nothing. Just put your child in the seat, do the buckles, then place the coat backwards over your child.
Blankets. Like covers, these go over child and the straps. Nothing should add bulk between the child and the strap. You should carry blankets in your car in the winter anyway so you are prepared if you get stranded because your car skid off the road or broke down.
Are You Really Prepared?
Being stuck in a cold car with small children is more than inconvenient, and it can happen easily on icy roads. Here are a few more tips to keep your family safe in the event of a winter car emergency.
Keep some blankets in the car.
Make sure your cell phone is charged up and you have current numbers for your insurance company and mechanic.
Have some snacks in the car suitable for everyone in the family.
You should have a first aid kit in your car year round, along with an emergency kit with flares and a flashlight.
Your children will treasure memories of making snowmen and having snow ball fights – and a few simple precautions can make sure you are all as safe as can be heading to the local ice skating rink or over the river and through the woods to grandmother's house.

We saw these on The Car Seat Lady's Facebook page and had to share with you: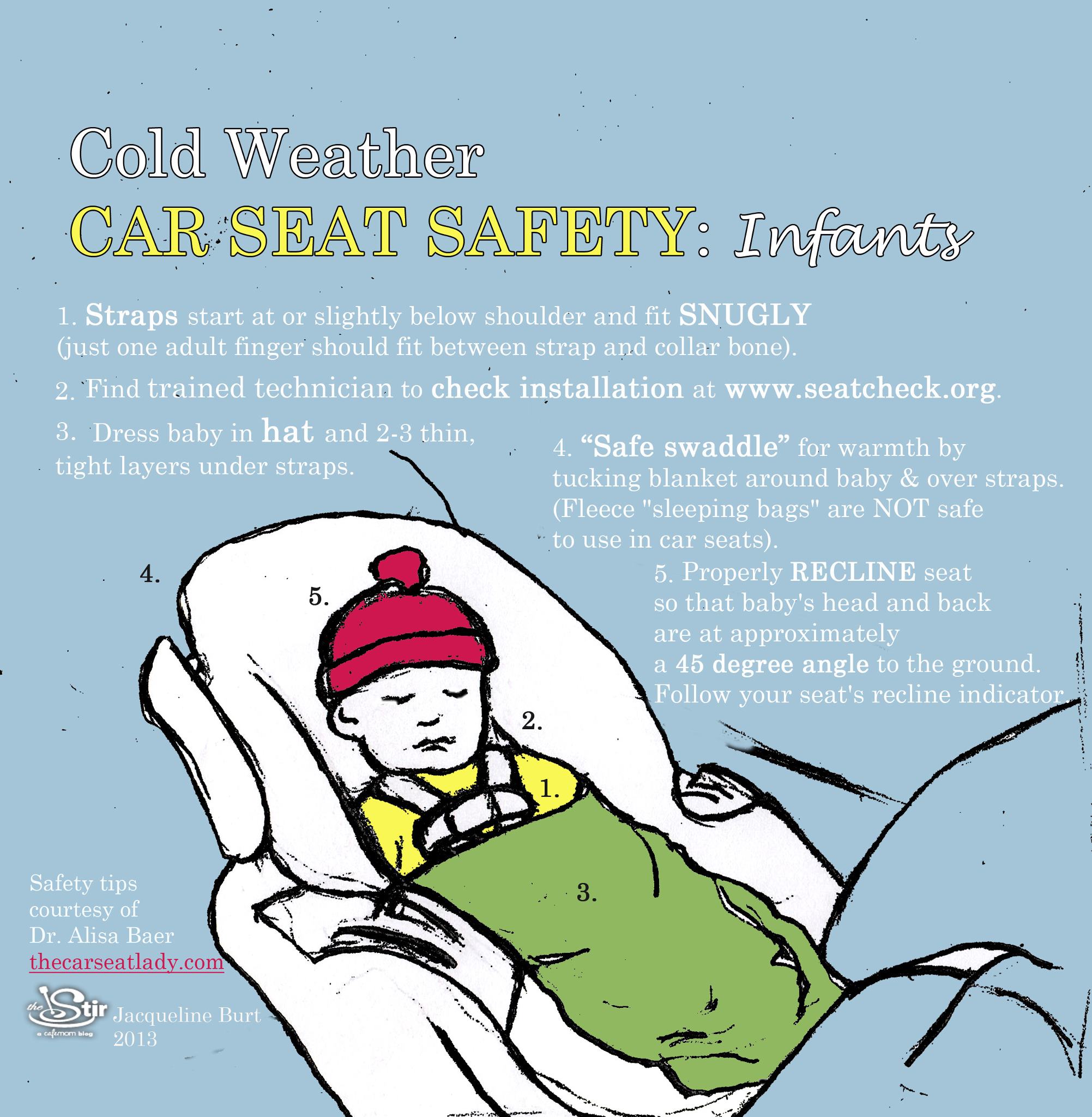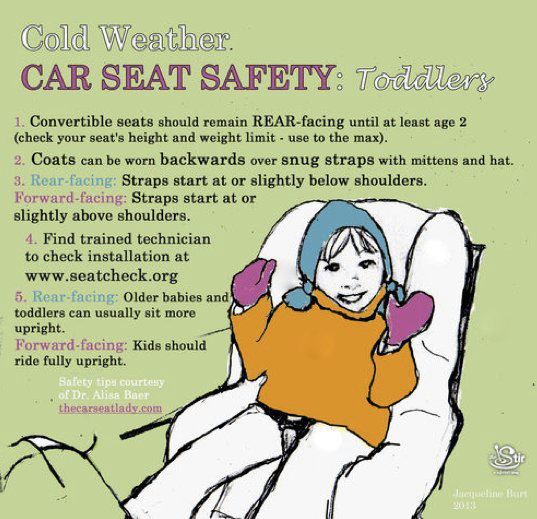 What tips do you have for keeping kids safe – and warm – in the car?